WE OFFER PATIENT-CENTERED CARE IN THE UNIVERSITY AREA OF CHARLOTTE, NC
Office Details
As your #1 University City dentist in Charlotte, NC, Modern Family Dental Care aims to provide you with the best dental care while ensuring comfort in a safe and welcoming environment. Our team of licensed and experienced dental professionals, spearheaded by Dr. Taj Haynes, is dedicated to providing you with exceptional dental care and personalized treatment.
Whether you're looking for a good pediatric dentist in the University City area of Charlotte, NC or want the best and most affordable dental care, we've got you covered! We proudly offer state-of-the-art dental care services to meet our diverse patient base's needs in the University City area of Charlotte, NC. From routine cleanings and checkups to more complex procedures like root canals and dental implants, we have the expertise and technology to help you achieve and maintain optimal oral health.
In addition to boasting years of experience and expertise in using state-of-the-art equipment, we are dedicated to protecting your teeth from diseases and restoring your oral health to get you the smile of your dreams. We provide high-quality family dental care for all ages and treat your oral health issues as our own. Our dental professionals are friendly and compassionate, so you can trust us to keep your little ones from fearing the dentist and to ensure a comfortable treatment.
Here are some of the dental services we provide to help promote good oral health and hygiene:
Our dental practice in the University area in Charlotte, NC also offers affordable restorative, sleep wellness, and post-operative care and other dental solutions to keep your entire family's smiles healthy. Contact us today to schedule a treatment or learn more about our dental services.
THE BEST AND MOST AFFORDABLE DENTIST IN UNIVERSITY CITY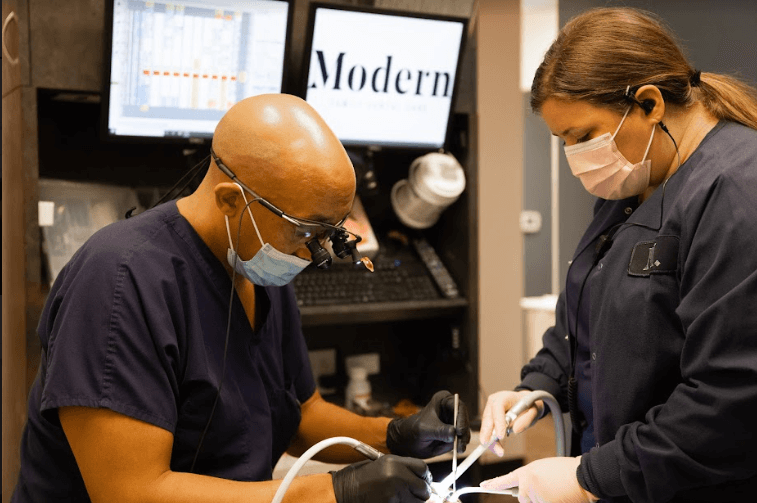 Dr. Haynes is one of the best dentists in the University area of Charlotte, NC. He stays up to date on the latest and most efficient dental techniques by attending continuing education seminars. He aims to ensure that patients receive safe, fast, affordable, and efficient dental treatments to help them achieve the smile of their dreams and their oral health goals.
Dr. Haynes believes in taking a proactive and preventive approach to dental health. That's why he works closely with patients to develop personalized treatment plans tailored to their unique needs.
Our dental practice in the University City area provides the best dental experience for your entire family. We offer a welcoming ambiance with several amenities to ensure comfort while giving you and your loved ones the best dental care. 
Contact us today to schedule your appointment and take the first step toward optimal oral health! You may also book an appointment through our 24/7 online scheduling system.
UNIVERSITY CITY AREA LOCATION
8505 Davis Lake Parkway, Suite AB-3
Charlotte, NC 28269
New Patients: (980) 321-0443
Existing Patients: (980) 498-1037
Get Driving Directions
Reviews