We create a beautiful, confident, and healthy smile for everyone.
Modern Family Dental Care - Concord Mills
8455 Pit Stop Ct. NW, Ste. 140
Concord, NC 28027
Phone: (704) 931-5530
Modern Family Dental Care - University
8505 Davis Lake Parkway, Suite AB-3
Charlotte, NC 28269
Phone: (980) 434-0002
Modern Family Dental Care - Northlake
8150 Mt Holly-Huntersville Rd, Suite A
Charlotte, NC 28216
Phone: (704) 810-2231

Enhance Lives
It is important to be proactive and take care of your dental health year-round, not just when you are experiencing pain. We provide general dentistry, gum care, oral cancer screenings, and many more dental services to keep your teeth healthy and prevent dental issues.

Transform Lives
At Modern Family Dental Care, we strongly believe that your smile has a big impact on your life. We offer a range of dental cosmetic services like dental implants, Invisalign, and full dental cosmetic makeovers to the Charlotte and Concord areas. These dental makeovers can help improve both your smile and your confidence.

Save Lives
Sleep apnea is not just a nuisance but can actually lead to serious health issues and even death. We are proud to offer a dental sleep apnea solution at our Concord Mills, Northlake and University offices to help you get a good night's rest.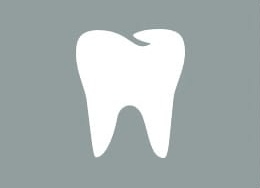 Are broken or missing teeth, or the discomfort of traditional dentures holding you back in life? With dental implants, You can experience an improved lifestyle and happier smile!
MULTIPLE DENTAL OFFICES FOR CONVENIENCE
We hope you've had a positive experience with the level of service offered by Modern Family Dental Care. Please take a moment to leave a review by completing the form below. Your comments are important to us!