Dental problems are the result of poor oral health and hygiene. The good news is, our dental practices in Northlake, Concord, and Davis Lake offer a wide variety or dental care services that can help prevent or treat dental problems.
According to the World Health Organization (WHO), the majority of dental problems are experienced by individuals from disadvantaged population groups. This solidifies the claim that most people are unable to take care of their dental needs because of financial capabilities.
Having a better understanding of why individuals cannot take care of their oral health and learning about different dental conditions can help in the prevention of dental problems.
Here are the top 5 dental problems we see for patients in the Charlotte area:
#1 Tooth Loss
Tooth loss is the most common dental problem for kids and adults in the Charlotte community. Other dental conditions can lead to tooth loss like periodontal disease and tooth decay.
One of the reasons for tooth loss is age. As people age, their teeth are exposed to the wear and tear of grinding, biting and chewing. Even if you have diligently been taking care of your teeth for many years, you are still at risk of losing your teeth because it comes with age.
Modern Family Dental Care offers two solutions to tooth loss. The latest and most advanced dental solution for tooth loss is a dental implant.
Another solution is the use of dentures. Dentures are best recommended for patients who have lost their entire upper or lower arch of teeth.
#2 Tooth Decay
Tooth decay is also known as cavities. This dental problem happens when plaque buildup combines with sugar or starch. This combination produces acid that adversely affects the enamel of your tooth, thus causing tooth decay.
Tooth decay can be prevented by regular brushing and flossing your teeth. It is also best to visit a dentist twice a year for a regular checkup and dental cleaning.
#3 Gum Disease
Gum disease or gingivitis is the swelling of the gum tissues as a result of poor oral hygiene. Some of the indicators of gum disease include plaque accumulation, bad breath, pus development and bleeding gums.
When gum disease is ignored, it may lead to tooth loss and may even cause damage to the jawbone. Dr. Taj Haynes highly recommends regular dental visits to treat gum disease. He will also provide dental homecare tips to help prevent gum disease.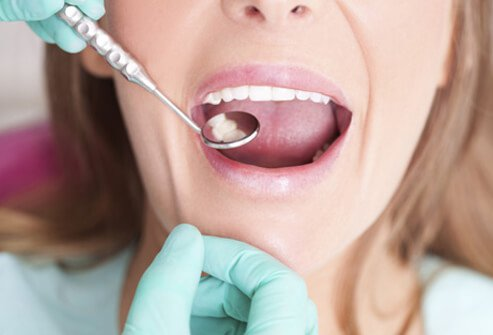 #4 Teeth Grinding
Teeth grinding or bruxism happens when a person clenches his or her teeth during sleep. This dental problem poses damage and other oral health complications if not prevented right away.
Here are some of the causes of teeth grinding:
Stress and anxiety
Malocclusion or abnormal bite
Missing or crooked teeth
Sleep disorder such as sleep apnea
What can you do to stop grinding your teeth at night?
You may use a night guard to protect and prevent your teeth from grinding while you sleep. If the cause of your teeth grinding is sleep apnea, you may consult with our dental team in Charlotte or Concord about our sleep wellness program.
#5 Bad Breath
Bad breath, sometimes referred to as halitosis, can be very embarrassing and truly a major dental problem. According to a study, 85% of individuals with persistent bad breath is rooted from other dental problems.
Here are some of the main causes of bad breath:
Gum disease
Tooth decay
Dry mouth or xerostomia
Bacteria on the tongue
Oral cancer
An immediate remedy to bad breath is the use of mouthwash. For chronic breath conditions, it is best to make an appointment with your dentist.
These are just 5 of the many dental problems that residents in the Charlotte area are suffering from. Some may not make it a priority to see the dentist, others may ignore the symptoms of their dental problems.
Modern Family Dental Care provides the most advanced techniques in combating dental problems. Our aim is to help you achieve optimum oral health while helping you boost your confidence to smile. Dr. Taj Haynes will work with you in achieving your dental goals while ensuring good oral health and hygiene.
Contact us in our offices in Northlake, Concord Mills, and Davis Lake to learn more about our exceptional and affordable dental options to treat and prevent dental problems. You may also book an appointment through our 24/7 online scheduling system.