THE BEST AND MOST AFFORDABLE DENTIST CONCORD MILLS, NC RELIES ON
Experience exceptional cosmetic and general dentistry services from our family dentist in Concord Mills, tailored to your family's needs and delivered with utmost precision and care.
Office Details
Affordable, High-Quality Comprehensive Family Dental Care From One Of The Best Dentists Concord Mills, NC Relies On
Modern Family Dental Care provides state-of-the-art dental care in Concord Mills, NC to meet the unique needs of our patients. Our Concord Mills dental practice is patient-centered, to provide a comfortable, friendly, and welcoming environment. 
Our dentists in Concord Mills, Dr. Taj Haynes and Dr. Pernell Rogers offer the best preventative, restorative, cosmetic, emergency, and other dental solutions for your entire family. We are committed to helping you achieve good oral health and hygiene to give you the smiles of your dreams.
We provide affordable dental solutions to chipped, misaligned, discolored, stained, and missing teeth. Here are some of the top dental services our dentists in Concord Mills provide:
We also offer same-day emergency dental treatments for severe toothache, fractured teeth, dislodged teeth, bleeding gums, lost filling or crowns, and dental abscesses. Contact us to learn why we are the best family and emergency dental provider in the Concord Mills area near Charlotte.
The Best and Affordable Dental Implants Concord Mills, NC Trusts
Ever missed out on hearty laughs or avoided crunchy foods due to missing teeth? We understand missing teeth can negatively impact your confidence, nutrition, and overall well-being. That's why we at Modern Family Dental Care provide the best and most affordable dental implants Concord Mills, NC counts on, thus providing a lasting solution to your missing or damaged teeth.
Dental implants are a durable and natural-looking alternative to traditional dentures or bridges. They blend seamlessly into your smile, acting like roots that hold your replacement teeth firmly in place. No more denture wobbles or bridge troubles!
When you choose our dental implants in Concord Mills, NC, you're not just getting a service but joining a community committed to optimal oral health. You'll benefit from our advanced technology and our team's expertise, genuine care, and commitment to patient satisfaction. Our warm team will also guide and comfort you at each step, ensuring the procedure is as comfortable and efficient as possible.
Reclaim your confident smile with dental implants that stand the test of time. Schedule a consultation with our experienced dental professionals at Concord Mills, NC, and discover the transformative power of our modern dentistry.
An Invisalign Dentist Concord Mills, NC Can Trust
At Modern Family Dental Care, we believe that a radiant smile is more than just an aesthetic feature: it's a reflection of your confidence, dental health, and overall well-being. We are passionate about helping our patients achieve a smile that improves their appearance and boosts their self-esteem.
While many people appreciate traditional braces' benefits, we recognize that certain individuals prefer a more discreet route toward obtaining a straighter smile. That's why we offer Invisalign Concord Mills, NC can count on for effective, inconspicuous teeth straightening.
What sets our Invisalign treatment in Concord Mills apart is a virtually invisible design that lets you embark on your teeth-straightening journey without drawing unwanted attention to yourself. Its removable nature also allows you to eat your favorite foods while maintaining your oral health and aligning your teeth. 
Schedule an appointment today and let us guide you toward the straighter smile that you deserve! 
Meet The Best and Affordable Dentist in Concord Mills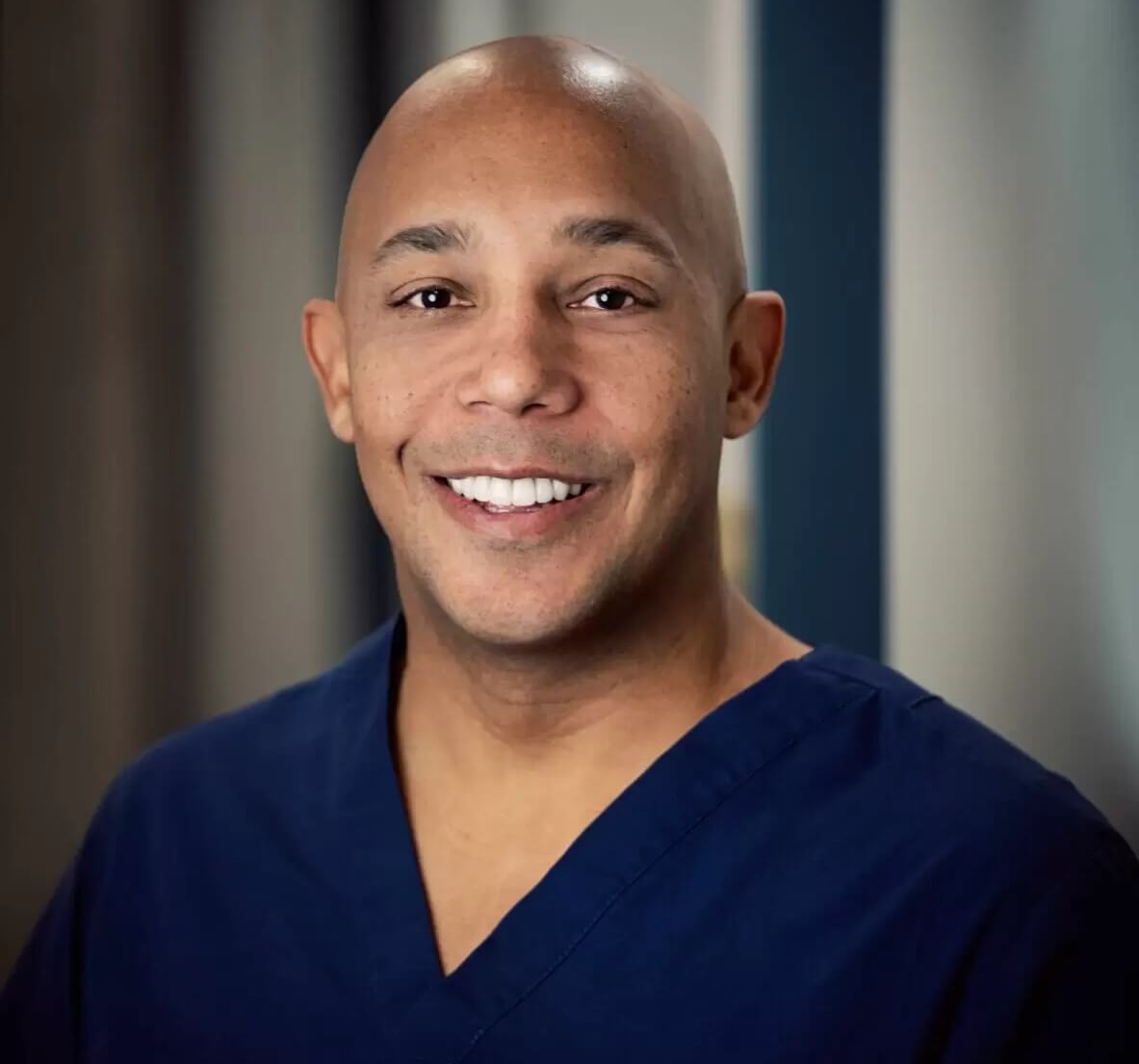 Dr. Taj Haynes, owner and president of Modern Family Dental Care, is one of the best family dentists Concord Mills, NC can count on for their dental care needs. Attending continuing education seminars, Dr. Haynes equips himself with the latest dental techniques. He aims to ensure patients receive the best dental experience with the affordable, safe, fast, and efficient oral care treatments he provides.
Dr. Haynes spearheads our Concord Mills dental team. Dr. Haynes received his Doctorate of Dental Medicine from the University of Pennsylvania School of Dental Medicine. He specializes in family dentistry, dental implants, smile makeovers, and emergency dental services.
Our Concord Mills dental practice near Charlotte is passionate about caring and delivering the best dental care for you and your loved ones. Our dental office offers a welcoming ambiance, and our treatment rooms are equipped with television, internet access, and other amazing amenities to give you the best dental experience.
CONCORD MILLS
8455 Pit Stop Ct. NW, Ste. 140
Concord, NC 28027
New Patients: (704) 931-5530
Existing Patients: (704) 979-3436
Reviews