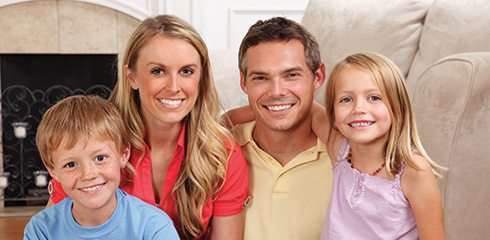 Welcome:
Thank you for choosing us as your dental care provider. Our doctors and staff members are dedicated to serving you and your dental needs with the best professional advice, care, and service obtainable. Please understand that payment of your bill is considered a part of your treatment. The following is a statement of our financial policy which we require you to read and sign prior to any treatment being rendered. We are glad that you are here and we want to do our very best for you. We sincerely hope that your visit will be a pleasant and rewarding experience. If you have any questions while under our care, please do not hesitate to ask.
Payment Options:
We want to help remove financial barriers so you and your family can get the dental treatment that you need. Many patients have some type of dental insurance, and we are able and pleased to assist you in maximizing your benefits. We also understand that not all of our dental families have dental insurance, and we want you to rest assured that we do have payment options available to meet most patient's needs.
We accept cash, VISA, MasterCard, Discover and American Express. We also offer several flexible financing options in order to help you afford care within your monthly budget needs. For more information on currently available financing options, please speak with a MFDC Treatment Specialist, credit check may be required. In the event a patient does not qualify for the above mentioned options, or does not want a credit check option, we offer an in-house, split payment option. This allows for half down today, and the other half of the balance due prior to the scheduled treatment appointment. In order to be scheduled for treatment, a written financial arrangement must be agreed upon and endorsed by the responsible party.
Pre-Payments:
In congruence with all endorsed financial arrangements, if your estimated pre-payment(s) are late, declined, or if you request a change in date or amount not in accordance to your agreement, treatment will not begin until the estimated patient balance is pre-paid in full.
Insurance:
We accept and file all insurances for you outside of Medicare/Medicaid and HMO plans. Insured patients will receive cost estimates broken down by insured and uninsured costs. Insurance is verified electronically and only reflects those claims already received by the insureds insurance company, and may not reflect all treatment received elsewhere if not yet filed with the insurer. We do our best to offer a good faith estimate based on currently available information provided by the insurance company at the time of scheduling. For patients covered by insurance, we will accept an assignment of benefits, if allowed by the plan. This means that you sign the portion of your insurance that "assigns" payment to our office. Please note that estimates are based on information provided by your insurance and are not a guarantee of payment. Only after a claim is submitted and processed by your insurance company can final payment be determined. As a courtesy, we file claim forms electronically, provide postage for special claims, and track claims for you.
In order for us to file your insurance we must verify your current insurance benefits. To do so we will need your current insurance card, photo ID, subscriber ID, and social security number. For your security, many insurances require a current photo of the patient in our records for identity proofing. Failure to provide all necessary information and identity documentation may result in our inability to verify your insurance. If we're unable to verify your insurance information at your first visit, full payment will be due at the time of service. You are responsible for all fees including co-pays, deductibles, and non-covered services, including those claims left unpaid due to the insufficient supply of information for proper insurance verification.
Your insurance policy is a contract between you and your insurance company. We are not a party to that contract. Your claim will be filed in a timely manner, and the benefits expected are typically paid within 30 days. The filing of an insurance claim does not relieve you from the responsibility of your bill or the timely payment on your account. If the claim is not paid by your insurance carrier in 60 days, the unpaid portion will automatically become "self-pay" and notification will be issued for the unpaid portion and balance due to the practice. Out-of-network insurance reimbursement estimates are based on historical reimbursements of your dental insurance provider and not on stated percentages.
We file claims to many different insurance companies, and it is virtually impossible for us to know your individual insurance policies. Please be aware that some, and perhaps all, of the services provided may be considered by your insurance company to be NON-covered services and/or may be subject to a deductible in addition to your co-pay. You are responsible for any amounts that your insurance company chooses not to pay, for whatever reason.
We will not become involved in disputes between you and your insurance company regarding non-covered charges, diagnoses, co-pays, or deductibles. Please refrain from asking our office to change a diagnosis or procedure code in order for your services to be covered by your insurance company, as this is considered insurance fraud should the requested coding be a false representation of the treatment rendered.
It is your responsibility to let us know of any insurance changes in a timely manner. Feel free to contact your insurance company regarding unpaid benefits. We will gladly provide you with a letter, detailing all pertinent information, which you may sign and mail to your insurance company for further processing and consideration.
Secondary Insurance:
We do not accept and do not file assignment of benefits for secondary insurance; however, we are happy to provide you with the information that you need. Therefore allowing you to easily and independently file claims to your secondary insurance carrier for reimbursement. In support of this process, you are responsible for requesting a dental claim form from your secondary carrier, since our practice utilizes paperless claims only.
Account Credits:
After all insurance claims have been processed and closed, if payment(s) received to the practice result in the patient account reflecting a negative balance, a credit will remain on the account for any patient accounts with active treatment plans or future scheduled appointments. For aging account credits, the patient will be credited the exact amount either as a refundable treatment credit certificate, or if possible, to the form of payment originally used for funding their estimated patient portion of treatment costs. Written requests for any refunds are to be sent to Modern Family Dental Care, 8455 Pit Stop Court NW, Suite 140, Concord, NC 28027.  Please include identifying details, current mailing address, and contact information in all requests. All reservation fees, deposit fees, or promotional credits are non-refundable and can only be applied to future treatment.
Account Balances:
After all insurance claims have been processed and closed, if payment(s) received to the practice result in the patient account reflecting a positive balance, full payment will be due immediately. The patient will be notified of such occurrences and offered payment options. All accounts are subject to a returned payment fee up to the maximum allowable for the offense for any payments that are declined, returned, or result in a chargeback or retrieval. Any payments that are late or change requests for any prearranged payment agreement term will incur a $45 late/missed payment fee for each occurrence. Ultimate failure to make timely and adequate payments on account balances will result in account remission to a collections agency for any balances past 90 days.
Collections:
If an account is assigned to an attorney or collections agency, the patient is responsible for any associated attorney fees, practice collection fees, and court costs incurred, applicable at the time of assignment.
Personal Checks:
We do not accept personal checks for initial, in office financial arrangements. In the event a personal check is received by mail, the account is subject to a $45.00 returned check fee for each individual returned check.
Missed Appointments:
Once an appointment has been made, that time is reserved specifically for you. If you need to cancel an appointment, we ask for at least 24-hours notice. This allows us an opportunity to care for others in your absence. If you ultimately fail to keep your appointment, without proper notice, the account is subject to a $50.00 missed appointment fee. Repeated missed appointments may result in patient dismissal from care or same-day only appointments. Failure to confirm your appointment 24 hours prior is not considered sufficient notice and may result in your removal from the schedule and a charge for a missed appointment on the day of.
Please be aware that your first visit or patient reactivation visit after lapses in care are examination and fact-finding appointments only and intended for treatment planning purposes. No treatment, including cleanings, may be rendered during that day if the schedule is unable to accommodate an additional appointment. Failure to complete these initial appointments or walkouts will result in a missed appointment charge on the account of $50.00.
Minors:
The parent or legal guardian that accompanies their minor child/children to a scheduled appointment is directly responsible for any payment due. In case of an emergency situation, all minors must be accompanied by a parent or legal guardian throughout the entire duration of the appointment.
Electronic Communications Notice:
By signing below, you acknowledge that this office uses non-encrypted email, text, and phone messages for some communications. Best practice precautions are taken in an effort to protect your ePHI. By signing below, you agree to receive communications through these mediums from our office, and you agree to our use of these mediums in communicating with your insurance, or any other referring providers.
Records Release Fee:
Should a patient or their proxy request records to be released, we will provide a release form that the patient must sign, prior to the release of any records. When records are requested by the patient, the account is subject to a cost-based records release fee, and is due immediately.
By signing below, I acknowledge having read and understood the information detailed in this policy document. I also agree that any digital duplication/copy of this signed policy shall be considered as effective and valid as the original.
By signing below, I acknowledge that I am ultimately responsible for the timely payment of my account, regardless of any reported insurance coverage. I hereby authorize the payment of insurance benefits to be made directly to Modern Family Dental Care.
Thank you for understanding and adhering to our office policies. Please let us know if you have any questions or concerns.


To support your evolving needs, we are introducing a new integrated online solution. You can learn about CareCredit, apply directly for the CareCredit credit card and pay your invoices online, all-in-one place. It's as simple as clicking the link below!