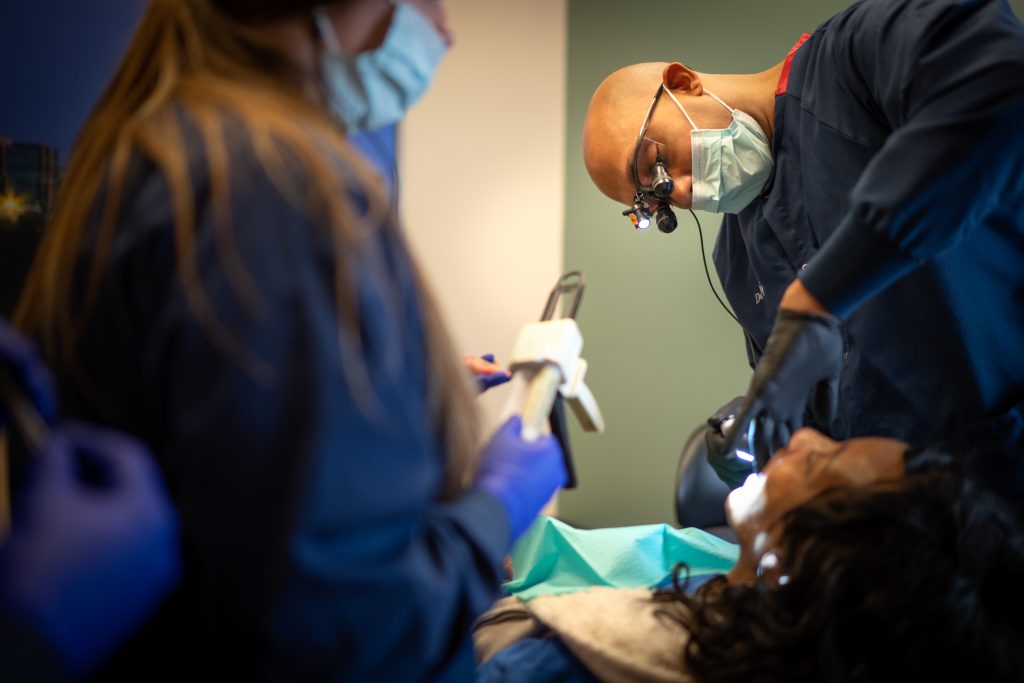 We were all caught unprepared by the COVID-19 pandemic. It has affected not just our daily lives, but the life of our nation as a whole, and it will continue to do so as we search for the cure. 
The normal way of living was taken away from us in a blink of an eye. This pandemic has left us with no option but to adapt. The "new normal" is where we are headed and it's happening.
More recently, some states have lifted the lockdown to enable their local economy to bounce back. These states are seeing improvement with the COVID-19 infection rate dwindling. Businesses with essential services were allowed to re-open fully, while non-essentials are now able to operate at 50 percent capacity in the meantime.
Effects on Dental Practices and Providing Care
Dental practices have adapted to the "new normal" in providing dental care to their patients.
At the onset of the virus, dental practices were made to close temporarily and only accept emergencies. Some continued providing care with the use of Teledentistry. The virus didn't stop dental practices from reaching out to their patients, it should have allowed a lot of them to innovate and provide various means to extend their services.
Dental Practices Re-Open
The health care system has started to mobilize again with the state of North Carolina entering Phase 1 of its reopening period that started on May 8th. This allowed dental practices to operate and offer in-office care provided that they will implement strict health and safety precautions. 
The American Dental Association and the North Carolina State Board of Dental Examiners have provided guidelines for dental practices to follow during COVID-19.
The "New Normal" for Dental Practices
With the re-opening of dental services, the "new normal" in providing dental care has been instituted, mainly consisting of safety measures and protocols to avoid coronavirus transmission. 
Here's what you can expect as guided by the ADA Return to Work Toolkit:
10 Things to Expect on Your Next Dental Visit
1. Before you can schedule an appointment with your dentist, you may undergo a pre-screening interview relating to coronavirus symptoms and exposure. This is to ensure you are COVID-19-free prior to your appointment.
2. No companions allowed at your appointment unless they are necessary for your welfare (e.g. children, elderly, disabled). If allowed, your companion/s may also undergo pre-screening.
3. As soon as you enter the dental office, your hands may be disinfected and your temperature may be checked. The pre-screening questionnaire may again be asked.
4. The physical distancing measure is still in effect. Only a few patients and visitors will be allowed inside the office.
5. Alcohol-based hand rubs, soaps and tissues will be provided on identified places in the office for sanitary reasons.
6. You may be required to wear a face mask, as well as your companion. The dental staff should wear PPE, too.
7. During the treatment, your dentist and the assistant may be wearing full PPE.
8. Dental tools and equipment will be sterilized more often (pre, during and post-op).
9. You will see signages and posters relating to COVID-19 as a reminder.
10. After your consultation and/or treatment, you will be instructed to keep your dentist updated if you will experience any COVID-19 related symptoms within the next 14 days.
Modern Family Dental Care Re-Opens
Modern Family Dental Care in Charlotte is now open to provide you the much-needed treatment after almost two months of being apart. You might still have some apprehension of being back in the office due to the coronavirus, but we assure you that we are taking every health and safety measures. We are adhering to the ADA, CDC and the state board guidelines.
Now is the best time to get back on track with your oral health. Book your appointment with Modern Family Dental Care today! You may also call us at (888) 716-3184 for your inquiries and concerns.