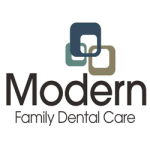 What's the Deal With 'No-Drill' Dentistry?
No one looks forward to having their cavities drilled and filled. For some people, just the fear of drilling keeps them out of the dentist's office for years at a time. Unfortunately, that aversion to the drill, and other dental services, often results in the need for more extensive procedures to repair decayed teeth later on.
Dentists who subscribe to the principles of no drill dentistry believe that by changing our approach to preventative care, we can effectively eliminate the need for drilling. But is this a viable course of treatment, or just wishful thinking?
Let's take a look at the history of no-drill dentistry to get a better understanding of how it works.
No-drill dentistry began as the result of research on tooth decay.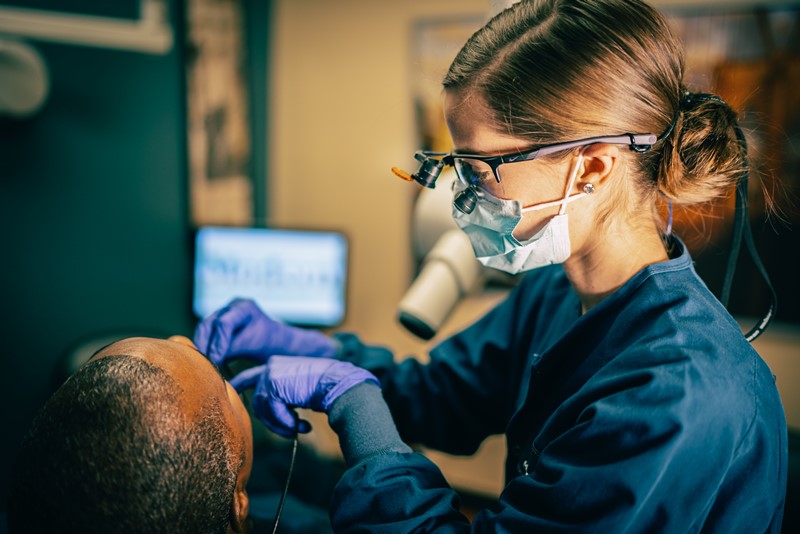 For many years, dental professionals believed that once tooth decay began to set in, its progress was inevitable and relatively quick. Then, a seven year study conducted by a team in Australia cast some serious doubts on that belief.
The study found that it typically takes between four to eight years for decay to progress from a tooth's outer layer (enamel) to its inner layer (dentine). Furthermore, the researchers found that this four to eight year window is plenty of time to treat tooth decay before cavities develop.
By employing preventative care strategies early on, the researchers were able to reduce the need for fillings by 30 to 50 percent.
"It's unnecessary for patients to have fillings because they're not required in many cases of dental decay," said Wendell Evans, the study's lead author and Associate Professor at The University of Sydney.
"Our study shows that a preventative approach has major benefits compared to current practice."
Say Goodbye to Invasive Dentistry
No-drill no-fill cavity treatment is a growing trend. Dentists understand that people hate drilling; and every time a patient visits a dental clinic, the dentist will need to drill away a little more of the tooth. Over time, there is less of a healthy structure left.
Thus, more and more dental practitioners are adopting the preventive approach. But what does this preventative approach look like in practice?
There are three components to the approach, and our dentist in our Charlotte University area office recognizes these three components to no drill-dentistry. The first involves making sure patients are educated about proper home dental care procedures. Recent research has also demonstrated that a regular brushing and flossing regimen can be very effective at slowing and even stopping tooth decay.
The second component of this approach involves adjusting a patient's diet to make it more tooth-friendly. Dentists should advise patients to cut out sugary beverages and limit snacking between meals, for example.
Finally, dentists will typically apply a fluoride varnish to the site of early tooth decay to slow its progress as well. Throughout the preventative process, patients will need regular checkups from their dentist to monitor the decay as well.
In fact, this approach isn't an entirely new idea. "This is a standard approach for those children identified as high-caries [cavity] risk," said Dr. Paul Crespi, director of pediatric dental medicine at Cohen Children's Medical Center in a recent interview with Health Magazine.
"These patients are treated with fluoride varnishes, dietary modification, and therapeutic dental materials that have the capacity to reverse dental caries without placing fillings."
The Growing Popularity of Resin Infiltration
One of the most modern treatments is resin infiltration for cavities. Normally, dentists access cavities by applying anesthesia and then drilling the tooth. However, with resin infiltration, the dentist is able to skip this entire procedure.
Instead, the dentist would first place a plastic perforated sheet between the damaged teeth. He would then push a gel to clean and prepare the surface for the resin, and then push the liquid resin through the perforated sheet to fill up the tooth. Finally, he would apply a dental curing light to cure the resin.
If you're interested in no-drill dentistry options in Charlotte NC, don't hesitate to schedule a consultation or please contact us today. We can offer a wide array of noninvasive dentistry services in our offices in Davis Lake, Northlake, and Concord Mills.
Modern Family Dental Care
8455 Pit Stop Ct NW, #140
Concord, NC 28027
(704) 243-8908
Charlotte Dentist Location
Modern Family Dental Care
8505 Davis Lake Pkwy, Suite AB-3
Charlotte, NC 28269
(980) 248-2083