Choosing a dentist in Charlotte, NC is one of the most important decisions you can make. Not only do you want to make sure that you like the dentist, but you also have to check whether he or she is knowledgeable or not when it comes to modern technology and treatments.
You also need to ensure that you are choosing someone who will be your long-term health care partner – remember, the health of your mouth can affect your ENTIRE body.
So, I've compiled some tips for choosing the best dentist in Charlotte.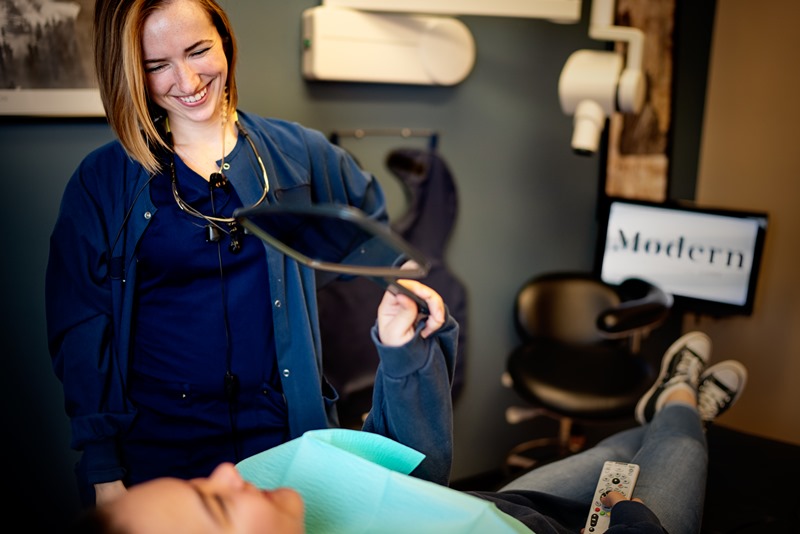 Location and Hours
Let's face it, if you can't conveniently get to the dentist office, you'll never make an appointment. So, make sure the dentist's office is near your work or home, and that the office hours are conducive to your schedule.
Services Offered
Most dentists can do a decent tooth cleaning. But if you have special oral health concerns, you need to make sure that your dentist can take care of those issues.
Do you have missing teeth? You might want a dentist who specializes in dental implants. Are your teeth crooked? You should probably find a dentist that offers Invisalign.
No matter your specific issues, you need to find a dentist who can properly take care of YOUR mouth.
What Payment is Accepted
In the U.S., we have a confusing array of dental payment options. Many people have dental insurance, but what is, and isn't, covered can be frustrating to patients and dentists alike.
So, be sure to call the dental office BEFORE your appointment to find out what your specific insurance covers. It can vary widely, and patient confusion over this is understandable – but completely preventable.
Also, if you don't have health insurance, call the office and ask for non-insurance pricing. Often, dental offices will offer a price-break if they don't have to deal with the insurance bureaucracy.
Ask Around
Ask your neighbors, friends, co-workers, family physician, pharmacist, etc. Chances are they've visited a local dentist in the university area, and they can help guide your choice with positive or negative reviews. Nothing beats first-hand experience.
Emergency Care
Nobody wants to have a dental emergency, but when choosing your dentist, make sure to learn what his/her emergency contact is. Most of the time, dentists will have some way to deal with emergency situations for their patients.
Evaluate Your Choice
After you've done all of the above, and have had your appointment, make an evaluation. It might help to ask yourself questions like: Were you comfortable with the dentist and his/her staff? Was the office clean and orderly?
Was the dentist able to answer your questions? Did they treat you with respect and courtesy? If you didn't like your visit, you should probably try to visit another dentist office next time.
If you follow these tips for choosing a dentist in Charlotte, I'm sure you'll be able to find someone who will be a health care partner and who will be able to take care of you and your family for a very long time.
-Dr. Taj