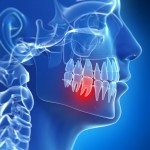 Cold and Flu season is just around the corner in Charlotte and that means we all must be vigilant in our efforts to wash our hands and cover our coughs. When you get a cold or catch a virus, you can experience a lot of pain in your face, in your jaw, and even in your teeth.
It's not surprising since your sinuses are so close to your teeth that you might experience a toothache during a sinus infection. The maxillary sinus, which reside on either side of our nose, also rest on the jawbone.
But can dental issues, such as an infected tooth or other mouth problems cause a sinus infection? YES! Infections of the mouth can spread to other parts of the body. You may experience pain in your sinus areas, jaw, ear and head.
Dental conditions associated with maxillary sinusitis can include:
• Pulpitis – inflammation of the dental pulp. May be caused by a bacterial infection, tooth decay, or periodontal (gum) disease.
• Periodontal (gum) abscess – an infection between the tooth and gum.
• Tooth-related abscess (periapical abscess) – inflammation inside the tooth when the tooth's nerve is dead or is dying. This type of abscess shows up at the tip of the tooth's root and can spread to the surrounding bone and leak into the sinuses.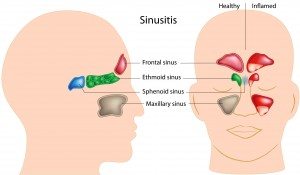 • Foreign bodies – filling materials, impression materials, etc.) left behind after a dental procedure and imbedded food particles.
If you are experiencing sinus pressure, runny nose, congestion, cough, and or pain, it is important to visit a doctor. If you experience persistent Sinusitis, tooth, jaw, and ear pain, chronic bad breath (halitosis), inflammation, or pus in gums, then be sure to visit your dentist to rule out any dental conditions.
Schedule your next dental evaluation at Modern Family Dental Care. We offer dental treatments at these three locations:
Concord Location
Concord Mills
8455 Pit Stop Ct. NW, Suite 140
Concord, NC 28027
(704) 979-3436
Monday: Coming Soon
Tuesday: 7:00am – 4:00pm
Wednesday: 7:00am – 4:00pm
Thursday: 7:00am – 4:00pm
Friday: 9:00am – 3:00pm
Charlotte Locations
Charlotte – Davis Lake:
Shoppes at Davis Lake
8505 Davis Lake Pkwy, Suite AB-3
Charlotte, NC 28269
(980) 498-1037
Monday: 7:00am – 4:00pm
Tuesday: 9:00am – 6:00pm
Wednesday: 9:00am – 6:00pm
Thursday: 9:00am – 3:00pm
Friday: Coming Soon
Charlotte – Northlake:
8150 Mt. Holly – Huntersville Rd, Suite A
Charlotte, NC 28216
(704) 817-9547
Monday: 8:00am-5:00pm
Tuesday: 9:00am – 6:00pm
Wednesday: 9:00am – 5:00pm
Thursday: 8:00am – 5:00pm
Friday: Coming Soon