Porcelain Crowns, Onlays Inlays in Charlotte and Concord
Modern Family Dental Care has become a top choice for dental care in Charlotte and Concord. We offer a wide range of dental services at our dentist offices, including the installation of porcelain crowns, onlays and inlays.
WHAT ARE PORCELAIN CROWNS?
Porcelain crowns, inlays and onlays, are used to treat tooth decay or a fractured tooth, but our dentists make sure to keep as much of the healthy portion of the tooth as possible.
Partial dental crowns blend in naturally with your tooth while rectifying the damaged or decayed area.  Inlays and onlays also protect your tooth from future cracks and provides the extra strength and stability you need.
WHY SHOULD I GET PORCELAIN CROWNS?
Porcelain crowns are renowned for their natural look as they blend in seamlessly with your tooth.  What's more, they help protect against decay and are extremely durable, making them an ideal option for patients that grind their teeth.
Strength – Are porcelain crowns strong? The strength of your teeth is important. Porcelain crowns are nearly as strong as your natural teeth, making them especially suitable for individuals who grind their teeth.
Look Natural – Porcelain crowns can help bring your smile back to life and restore your confidence. They are designed specifically to your mouth and match the color and shape of your teeth.
Functionality – Porcelain crowns can help an individual who may suffer from tooth sensitivity or pain. This allows individuals to enjoy hot and cold foods that once caused irritation.
Before…..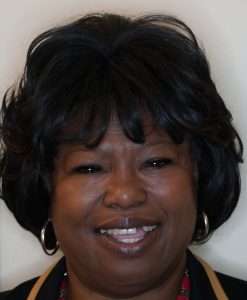 WHY MODERN FAMILY DENTAL?
At Modern Family Dental Care located in Charlotte and Concord, we use the most advanced dental technology and techniques to provide our patients with a comfortable environment and the perfect smile that they've always dreamt of. If you're interested in learning more about our porcelain crown services, contact us today. Our caring staff is happy to speak with you regarding any questions or concerns you have.
1) HOW DO I KNOW IF I NEED A PORCELAIN CROWN?
There are multiple reasons a person may need a porcelain crown. A crown can help protect a broken tooth, or is sometimes placed over a tooth after a root canal or a tooth that has had a filling.
2) HOW LONG DO PORCELAIN CROWNS LAST?
Porcelain crowns are durable and can last between five to 15 years. However, some crowns can last even longer. Learning how to care for porcelain crowns will help ensure a longer lifespan for your crown.
3) IS GETTING A PORCELAIN CROWN PAINFUL?
You will be given local anesthetic prior to having a porcelain crown placed. Minimal pain, if any, will occur during the procedure.