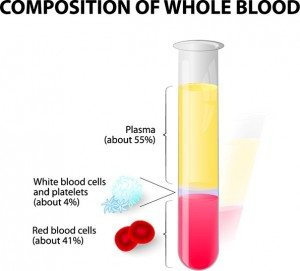 Patients who opt for dental implants or require sinus lifts or ridge augmentations may also be good candidates for Platelet Rich Plasma (PRP) treatments.
Platelet Rich Plasma is a by-product of blood that contains rich cells called platelets. They help with clotting blood, but platelets also have hundreds of growth factors in them, which speed the healing process.
In addition to bone grafts, sinus lifts, and ridge augmentations, PRP is often used to repair clefts, lip and palate defects. The growth factors help bond to the patient's own bone.
The PRP Procedure
Your dentist will draw some of your own blood prior to the dental procedure, so you don't have to worry about disease transmission.
After the dental procedure, your dentist will smear the PRP onto the wound, which seals it and helps prevent infection to the area. The growth factors help the body repair and regenerate tissues, so it accelerates the healing process and lowers the risk for complications.
Most people can tolerate this procedure very well; however, people who have bleeding disorders, or hematologic diseases cannot use Platelet Rich Plasma procedures.
For more information about how Platelet Rich Plasma Treatment can help you, contact us today!
Schedule your next dental evaluation at Modern Family Dental Care. We offer dental treatments at our three office locations below:
Concord Location
Concord Mills
8455 Pit Stop Ct. NW, Suite 140
Concord, NC 28027
(704) 979-3436
Monday: Coming Soon
Tuesday: 7:00am – 4:00pm
Wednesday: 7:00am – 4:00pm
Thursday: 7:00am – 4:00pm
Friday: 9:00am – 3:00pm
Charlotte Locations
Charlotte – Davis Lake:
Shoppes at Davis Lake
8505 Davis Lake Pkwy, Suite AB-3
Charlotte, NC 28269
(980) 498-1037
Monday: 7:00am – 4:00pm
Tuesday: 9:00am – 6:00pm
Wednesday: 9:00am – 6:00pm
Thursday: 9:00am – 3:00pm
Friday: Coming Soon
Charlotte – Northlake:
8150 Mt. Holly – Huntersville Rd, Suite A
Charlotte, NC 28216
(704) 817-9547
Monday: 8:00am-5:00pm
Tuesday: 9:00am – 6:00pm
Wednesday: 9:00am – 5:00pm
Thursday: 8:00am – 5:00pm
Friday: Coming Soon