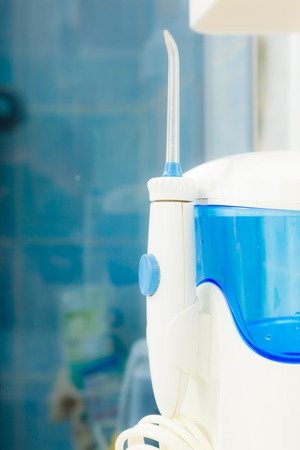 Your annual dental exam is just the first step on the path to good oral hygiene. In fact, most of the legwork associated with your dental care will happen right in the comfort of your own home. Generally speaking, daily dental care isn't something most people look forward to; brushing is a necessity and flossing is a chore. In recent years, however, the consumer market has been flooded with all sorts of gadgetry designed to make home dental care faster, easier, and more effective. While some of these products tend to over promise and under deliver, others are remarkably useful tools! Today, we'll look at a few of the most promising new home dental care products.
Showerpik Water Flosser
This handy little piece of technology comes to us courtesy of the folks at Waterpik. The Showerpik Water Flosser mounts to an existing head and provides you with a quick and simple solution to your morning flossing routine. The Showerpik delivers a high-pressure jet of water that pulsates to clean hard to reach areas between teeth. With a water flosser attached right to your showerhead, you'll never forget to floss again!
Violife Travel Toothbrush Sanitizer  
This toothbrush sanitizer is a versatile tool to use at home, or on the road. After all, nobody likes a dirty toothbrush. The Violife travel sanitizer has a small profile – roughly the size of a normal travel toothbrush case – but it comes packed with germicidal UV light that reportedly kills up to 99% of the bacteria on your toothbrush. A great gadget for people who want to make the most of their toothbrush.
iOS Toothbrush Timer App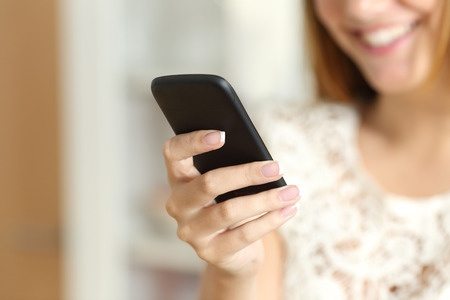 There's an app for just about everything these days, and dental care is no exception. This app for iPhones walks users through 12 phases of tooth brushing, providing them with dentist recommendations for where to brush and for how long. The app also comes with a toothbrush tracker that tells you when it's time to buy a new toothbrush.
Dentek Filling Repair Kit
Nothing's worse than knocking a filling loose when you're far from your dentist. Fortunately, Dentek has provided people with a safe and painless temporary fix to keep fillings in place until they can get to their dentist. These kits can also be used to fill painful exposed gaps in broken teeth. Bear in mind that this is only a temporary solution, and you should always seek the help of a dental professional if you have a broken tooth.
With so many great dental care tools on the market these days, it's getting harder and harder to find a reason to neglect our pearly whites. At Modern Family Dental Care, we strive to provide our clients with comprehensive dental care solutions that extend from our Charlotte and Concord dentist offices to your home. Want to learn more about all the services and procedures available we offer? Give us a call today for more information.