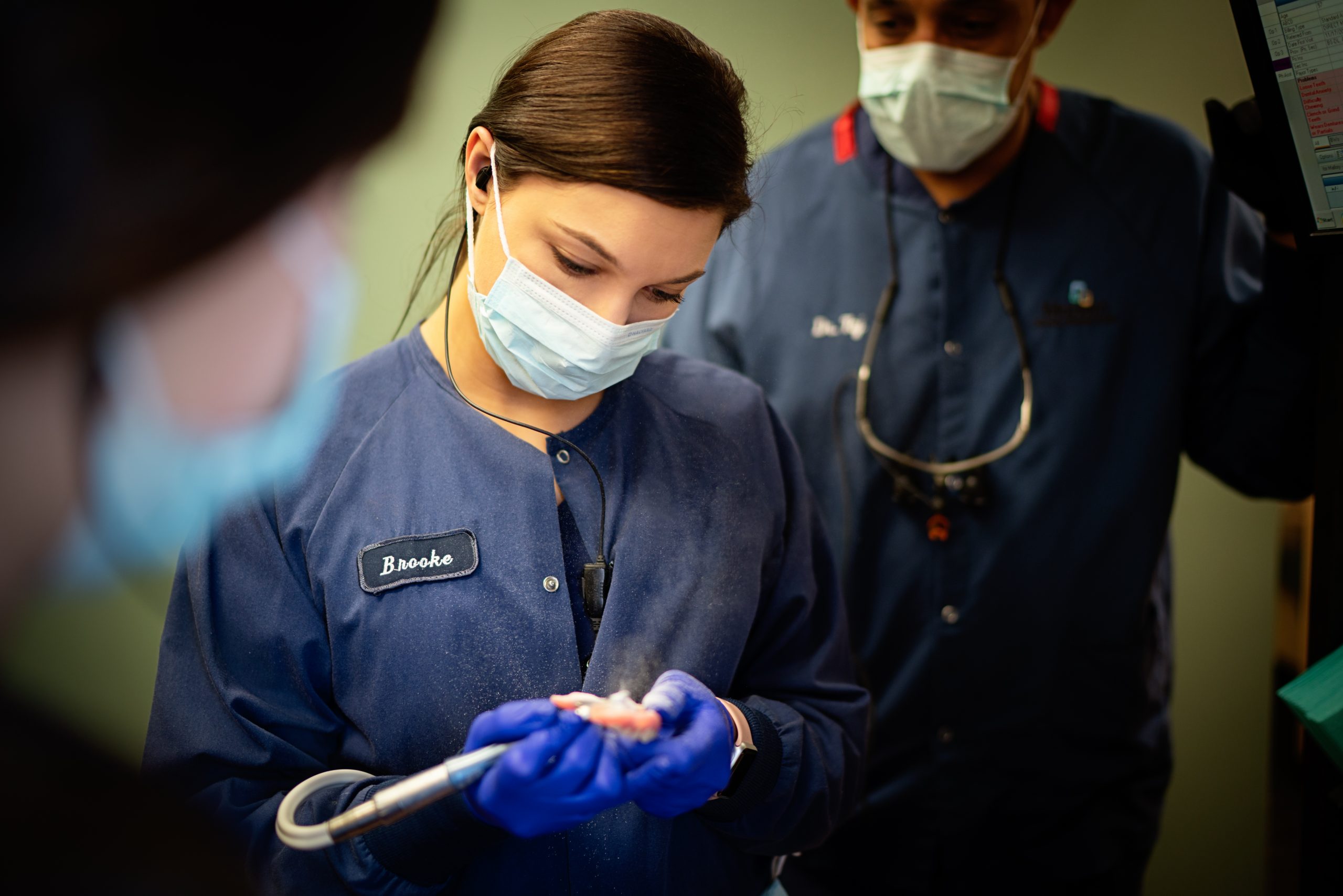 SmileDirect and other online teeth straightening might sound like a good idea. It's not. Though it's cheaper, it misses the importance of in-person visits.
Times are Changing
The days of going to the doctor to get metal braces glued to your teeth are coming to an end. With the creation of Invisalign, straightening teeth has become much easier and convenient. Unfortunately, this also means that some options have been created that aren't as good as others.
Smile Direct is a company that allows you to straighten your teeth from the comfort of your home without visiting a dentist. And because they lack these one-on-one visits, they're often cheaper than visiting the office of a traditional dentist using Invisalign.
With the package they send, you can take the molds of your teeth, send those back to the company. They will then create the trays for you to wear. And will be sent to your home. 
Which is Better Smile Direct Club vs invisalign
On the surface these look like Invisalign trays, which I provide to my patients, but they are not. And the only time you actually see a doctor is when you have a virtual (online) conversation with them every 90 days. And while that might sound convenient – let me tell you, it's a terrible idea.
In-Person Visits Make All the Difference
To properly straighten your teeth there are many things that a doctor needs to determine:
If you have

gum disease

If you have

crowns

If you have loose or painful teeth

If your teeth have

holes/cavities

If you have

implants

If your bone structure will support this type of procedure
When you use online services to straighten your teeth, you don't have a professional dentist evaluating any of these options in person. And there are some things a dentist can't find out via a conference call.
In fact, just to test it out I decided to put MY information into their system to see for myself. It said that I was a good candidate for getting aligners. But you know what? I'M NOT. My implants would not move to a position that I want. 
I have implants that would make me a terrible candidate for their system – but they approved me anyway.
Cheaper at First Might Cost More
Using online teeth straightening systems might seem like an easy cost-effective strategy. But it's not worth it. Go to your trained and licensed professional who will actually evaluate your teeth, and fix anything that needs to be corrected BEFORE you get your teeth straightened.
Because, if you go the online route, there's a good chance you'll be visiting your dentist's office anyway to get your alignment corrected – again. When that happens, you'll realize that online teeth straightening was NOT a good idea.
If you have questions about Invisalign or wondering if you can get one, contact us or visit our dental office in any of our locations today!
-Dr. Taj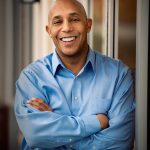 Dr. Taj Haynes received his Doctorate of Dental Medicine from the University of Pennsylvania School of Dental Medicine. He strives to transform the dental visit experience by providing a welcoming environment, friendly staff and quality dentistry at each of Modern Family Dental Care's offices. 
Dr. Haynes' professional training paired with his passion for helping others enables him to deliver the best health and dental care services in the Charlotte area.
[activecampaign form=1]
[table id=2 /]