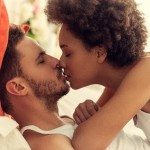 When someone you love is diagnosed with a disease, you are concerned for their well-being. Then, you naturally begin to wonder if your own health is in jeopardy, too.
So, what happens if you or your significant other are diagnosed with Gingivitis?
What is Gingivitis, and is it Contagious?
Gingivitis is a gum disease or periodontal disease that is an inflammation of the gingiva – these include your gums, mucus membranes and fibrous tissues that connect your teeth to your jaw.
Gingivitis is caused by bacteria build-up that turns into plaque and if not controlled, it shows up as bad breath, red, swollen, receding, irritated, and often bleeding gums.
Untreated Gingivitis can lead to periodontal disease and even the loss of teeth.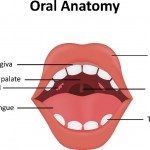 Yes, we can and do pass bacteria back and forth through intimate things like kissing, drinking from the same cup, and sharing utensils, but the good news is proper oral hygiene can reverse Gingivitis.
How to Treat & Prevent Gingivitis
The best ways to treat and prevent Gingivitis include:
• Proper and regular brushing and flossing.
• Regular visits to a dentist and professional dental cleanings.
• Consider using electronic toothbrushes.
• Replacing all toothbrushes every 3-4 months.
• Using an antiseptic mouthwash, only if your dentist recommends it.
• Avoiding smoking and tobacco products.
Contact us to schedule your next dental evaluation at Modern Family Dental Care. We offer dental treatments at our three dentist offices in the Charlotte area:
Concord Location
Concord Mills
8455 Pit Stop Ct. NW, Suite 140
Concord, NC 28027
(704) 979-3436
Monday: Coming Soon
Tuesday: 7:00am – 4:00pm
Wednesday: 7:00am – 4:00pm
Thursday: 7:00am – 4:00pm
Friday: 9:00am – 3:00pm
Charlotte Locations
Charlotte – Davis Lake:
Shoppes at Davis Lake
8505 Davis Lake Pkwy, Suite AB-3
Charlotte, NC 28269
(980) 498-1037
Monday: 7:00am – 4:00pm
Tuesday: 9:00am – 6:00pm
Wednesday: 9:00am – 6:00pm
Thursday: 9:00am – 3:00pm
Friday: Coming Soon
Charlotte – Northlake:
8150 Mt. Holly – Huntersville Rd, Suite A
Charlotte, NC 28216
(704) 817-9547
Monday: 8:00am-5:00pm
Tuesday: 9:00am – 6:00pm
Wednesday: 9:00am – 5:00pm
Thursday: 8:00am – 5:00pm
Friday: Coming Soon