Benefits of Mini Dental Implants
There are various kinds of dental implants that correct different dental issues. However, not all people who need dental implants can get all of these types. Problems like the lack of bone mass in the jaw are some of the issues that hinder some people to receive more conventional types of dental implants.
There are also patients who do not want the invasive nature of dental implants. If you have these concerns but you still want to correct your dental problems, mini dental implants are another option.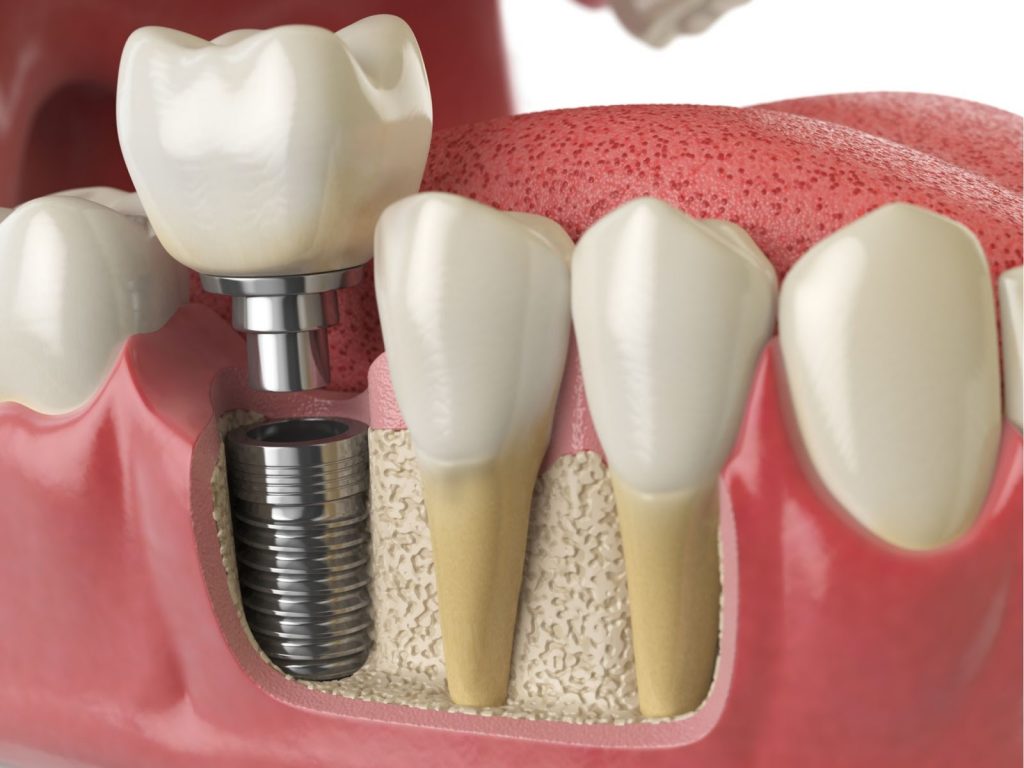 What are Mini Dental Implants?
Mini dental implants are just like other kinds of dental implants when it comes to the dental issues that they fix. However, these kinds of dental implants are slightly smaller in form compared to the conventional types of dental implants. 
Aside from the size, the main difference between mini dental implants and traditional dental implants is the structure. Traditional dental implants are made of two pieces of material that are held by an external screw. This screw goes into the bone and holds the implant in place. Regular implants can be from 3.4 to 5.8mm wide.
On the other hand, mini dental implants are can be 1.8 to 3.3mm in diameter and 10 to 15mm long, which is about half the diameter of a conventional implant. Patients who do not have the bone mass to support traditional dental implants and those that have smaller spaces between their teeth will benefit the most from mini dental implants.
However, there is a downside when opting for mini dental implants. Because they are smaller than conventional implants, it usually takes 2 mini dental implants to provide the kind of support that 1 conventional implant can give. Traditional implants also last longer because of better weight distribution of a denture.
Do I Need a Mini Dental Implant?
Patients who do not have enough bone thickness for larger kinds of dental implants are the best candidates for mini dental implants. Dental implants use anchor plates attached to the jaw bone. This procedure commonly needs surgery. In mini dental implants, there is no need to cut into the gumline to attach the implant support. 
Mini dental implants only need small holes to accommodate the implants, so even the elderly and people with other medical and dental conditions who can't get traditional implants will benefit from this safe procedure. 
Consult your dentist to know if you are a candidate for mini dental implants. Your dentist will conduct a couple of scans to determine if mini dental implants are the best option for you.
Where to Get Mini Dental Implants in Charlotte, NC?
Modern Family Dental Care is the best dental practice for mini dental implants and other kinds of restorative and cosmetic dentistry solutions in Charlotte, NC.
We will work with you and advise you on the best dental implant service for your needs. We also offer affordable dental solutions with flexible payment options.
Contact us today and book an appointment with one of our dentists.