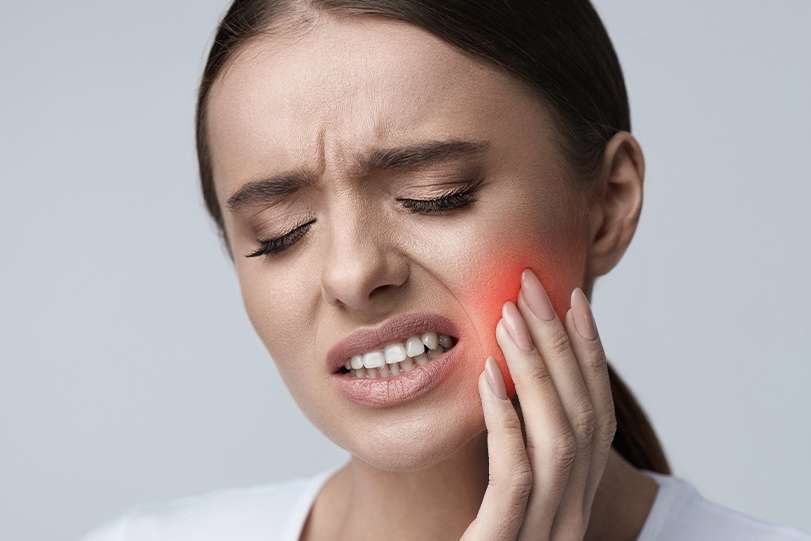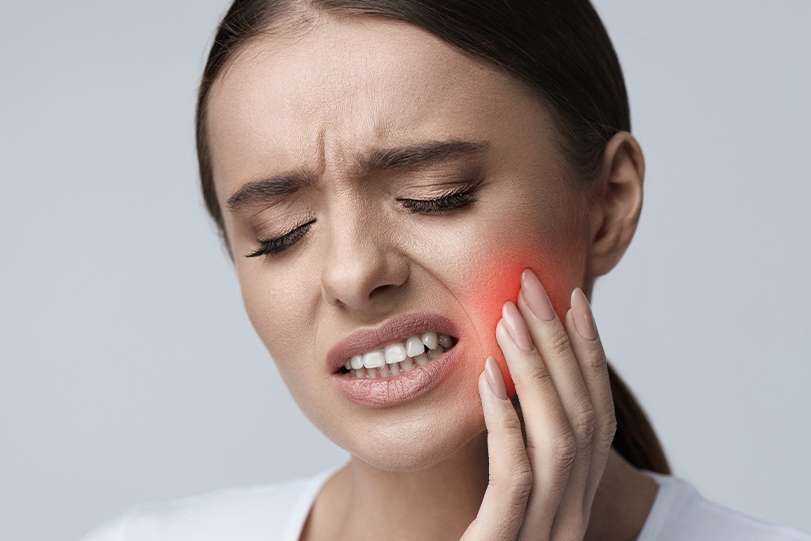 Life always throws curveballs at us. Sometimes, these curveballs may come to us as dental care emergencies. Some require patience and taking a few deep breaths, and others require immediate action to save the tooth. If it's an emergency, knowing what to do and how to find a reliable emergency dentist in Charlotte, NC, can mean the difference between losing and saving an injured tooth.
What Is a Dental Emergency?
If you are experiencing a sudden change in your gums, teeth, or jaw, we urge you to call us to examine your mouth and solve your dental mystery. Getting your smile checked never hurts, and our dental professionals spearheaded by Dr. Taj Haynes may find and diagnose a dental problem that has always been overlooked.
You need to address any oral healthcare problem as soon as possible before it becomes a costly dental nightmare. Most of the time, patients schedule an emergency dental care visit due to severe pain, but you might be wondering if non-painful dental issues or a loose filling qualifies as a dental emergency.
Some symptoms of dental care emergency include:
Swelling around the jaw and mouth
Injury and trauma to face and mouth
Loose tooth
Knocked-out tooth
Severe tooth pain
Bleeding gums
Cracked tooth
You may be experiencing a dental emergency if you have a toothache, even if it's just a mild pain. Pain in the tooth could signify an infection that can lead to dental extraction or a root canal. Tooth pain can also be a symptom of a lost dental filling or an abscessed tooth.
Our dental professionals can quickly identify the source of your pain, diagnose the issue, and provide relief. Visit our Charlotte and Concord dental practices the moment you experience trauma to your jaw and mouth in the form of an injury so we can establish you have no fractured or broken tooth. The earlier we see you, the higher the chance we have of saving your tooth.
Contact Us Any Time You Have a Dental Emergency
Contact Modern Family Dental Care if you have a dental emergency or are experiencing oral pain. We are a reliable dentist in Charlotte, NC, with 24-hour online scheduling and online resources to learn more about your situation and relieve pain. Even if you're far from our dental offices or unsure of what to do during a dental emergency, our online resources will help you manage the situation and get you on our schedule.
During your dental visit, we'll learn more about your situation, attend to your needs, and move heaven and earth to treat the problem as soon as possible. Even if we discover that you need a root canal or a tooth extraction, we can provide you with same-day treatment. If same-day treatment is impossible, Dr. Taj Haynes may prescribe antibiotics or pain relievers to manage the situation until we can complete your treatment.
Whether it's into the weekend, middle of the night, or on a weekday afternoon, visit our website or give us a call, and we'll show you the right steps to take. Our hours are flexible enough to accommodate your busy schedule. Even if you're not our regular patients, we've built time into our emergency appointments to accommodate your unique needs. So contact us today to get treated the way you deserve and get yourself out of that stressful dental situation.
Tips to Avoid Dental Emergencies
Modern Family Dental Care is a judgment-free zone; we are not here to steal your joy, lecture, or judge you because of a dental mishap. We are a big advocate for preventative dentistry. Good oral hygiene habits and simple at-home care can preserve your smile and prevent dental emergencies. To enjoy your natural teeth for a lifetime, we always recommend practicing the following:
Brushing your teeth daily for at least 2 minutes with a fluoride toothpaste
Flossing daily, especially after each meal
Drinking enough water to prevent dry mouth and flush out harmful bacteria
Avoiding teeth clenching or chewing on food like hard candy or ice
Avoiding using your teeth as a tool, especially for opening a drink or a package
Wearing mouth guards during recreational or sports activities
Visiting your dentist regularly to examine and clean your teeth and keep you on top of your dental health
We want your mouth to be as healthy and clean as possible. Dr. Taj Haynes and his amiable and experienced dental professionals can examine your teeth and gum tissues for potential problems and ensure they are healthy. We'll also check your dental filling or crowns to ensure the fit is still perfect. Plus, we don't just work to restore our patients' smiles; we enjoy spending time with them to learn more about their unique needs.
Dental Emergencies We Treat
No two dental emergencies are alike. But they all have a thing in common, pain! If you're experiencing a toothache, please get in touch with us immediately for an examination. Some of the dental emergencies we often treat are:
Knocked-out teeth
Loose dental crowns
Lost dental fillings
Mouth injury
Severe toothaches
Bleeding and swollen gums due to an infection
Broken teeth
Cracked or chipped tooth
Cracked or broken dentures
If you're experiencing any of these dental issues, call (888) 716-3184 immediately. Our experienced emergency dentist will assess your situation, schedule an appointment, and offer instructions and advice to manage the situation.
If you're in pain, being a tough guy wouldn't help. Tooth pain will only grow bigger and won't go away on its own. You need professional guidance to treat and relieve pain, so it's better to contact us as soon as possible.
Schedule an Appointment with an Emergency Dentist in Charlotte
Modern Family Dental Care is dedicated to providing you and your family with fast and affordable emergency dental treatment in Charlotte and Concord Mills. If you or your loved ones are experiencing tooth pain or any symptoms of a dental emergency, please contact one of our emergency dentists in Concord Mills, Davis Lake, or Northlake or reach us through our 24/7 online scheduling service immediately.