What are the Best Dental Implant Solutions?
Losing a tooth can cause a number of problems. Once a tooth is lost, it is just a matter of time before the adjacent teeth shift closer to the gap. This movement of your teeth will then bring more problems that will aggravate the situation.
The shifting teeth will create spaces where food can get stuck and build up. If not cleaned properly, the spaces will become a breeding ground for cavity-causing bacteria which will lead to more serious problems in the long run.
One of the most effective solutions that you can get when you lose a tooth is a dental implant. Dental implants are placed on the jawbone where a tooth has been lost so a replacement tooth can be installed. With dental implants, you can restore your confidence and function of your teeth.
If you lost a tooth and are considering dental implants, it is important to know the dental implant solutions that are available to you. In this article, we will explain the options that you have when it comes to dental implants.
Endosteal
Endosteal are dental implants that are inserted directly into the jawbone. This type of dental implant is the most common implant used in dentistry. A cylinder endosteal implant is made up of a screw, a small titanium cylinder and an abutment. On the other hand, the blade form of an endosteal implant is made up of one or more abutments.
After an endosteal implant is surgically placed into the jawbone of the patient, the dentist will give some time for the bone to grow around the implant and for the body to accept the implant before moving forward with the procedure. This usually takes four to six weeks depending on the situation.
Subperiosteal
Subperiosteal dental implants are used for patients who are suffering from bone loss due to a missing tooth. Compared to endosteal dental implants, subperiosteal implants aren't inserted into the bone but lie on top of the jawbone and under the gum tissue. This kind of implant is generally faster to heal compared to other types.
Subperiosteal implants cover large surface areas. Because this implant only lies on the top of the jawbone, the shape of the jaw or the amount of bone present are not limiting factors for a patient to get a subperiosteal implant.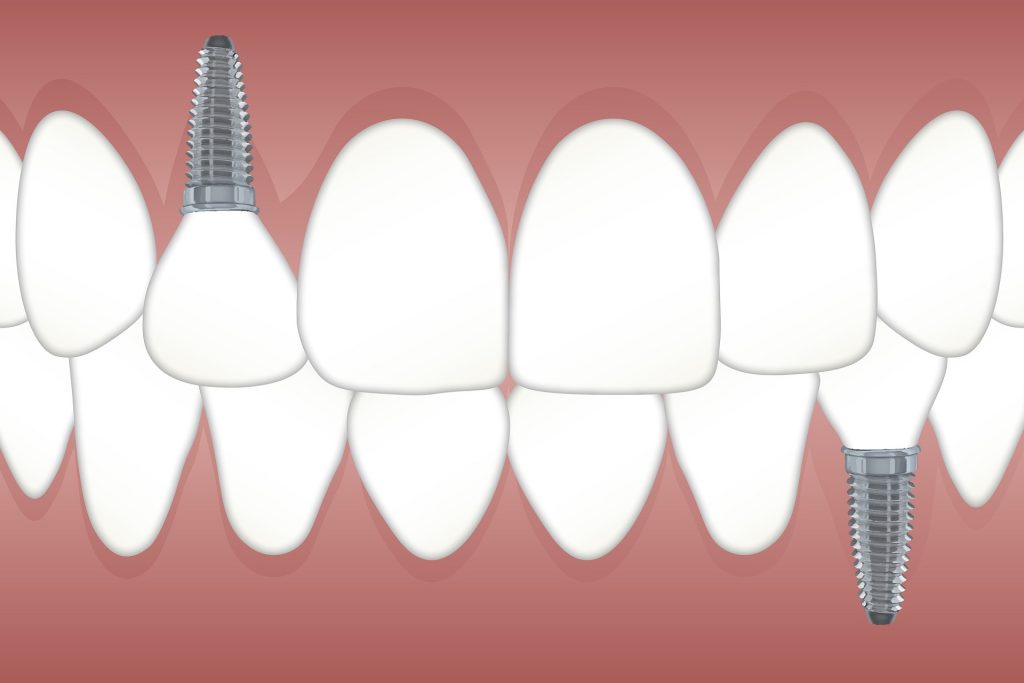 Immediate Load Dental Implants
The whole procedure of getting dental implants usually takes months to complete with multiple visits to the dentist. If you just lost a tooth or had one extracted, you can opt for an immediate load dental implant.
Immediate load dental implants, sometimes called same-day dental implants, are done at the same time you lost a tooth. It involves placing a replacement tooth within 48 hours of losing a tooth.
Mini Dental Implants
Mini dental implants consist of a titanium post and a socket with a rubber O-ring. They usually have the same structure as that of common dental implants but mini dental implants are comparably smaller in size. They support most types of teeth replacement.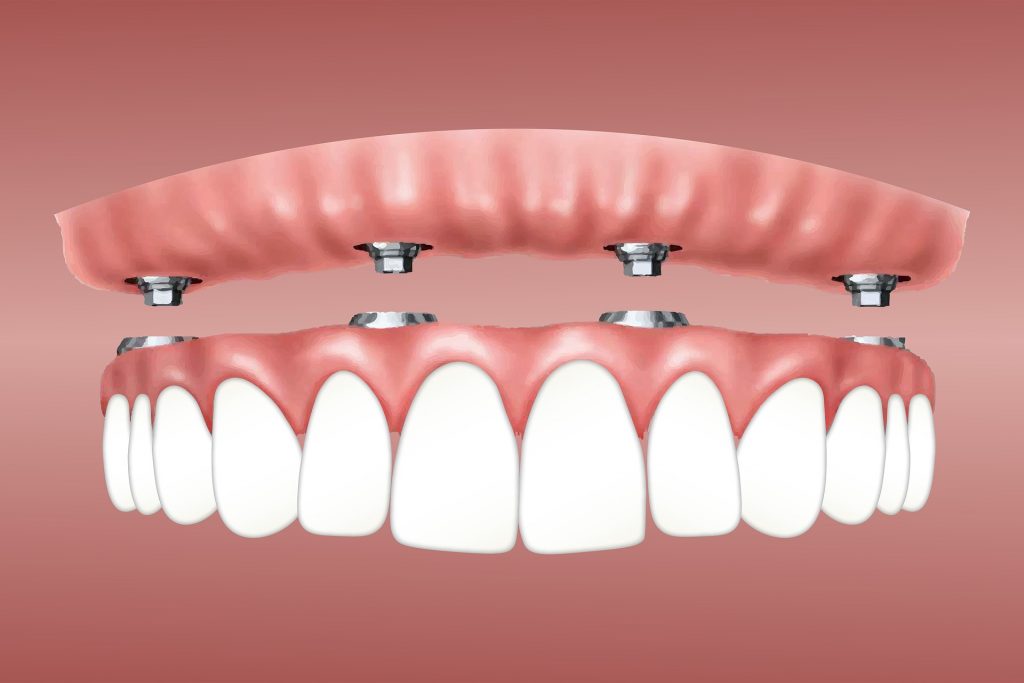 All-on-4 Dental Implants
All-on-4 dental implants are meant to replace a full arch or set of teeth. 4 implants can be set on top or bottom as main anchors to replace multiple teeth. If you are missing multiple teeth, this kind of dental implant is your best option.
Modern Family Dental Care offers affordable dental implants to restore your smile to its original look and function. With a team of qualified dentists, we aim to save your jaw bone and your remaining teeth. Contact us to book an appointment and consult with one of our dentists.