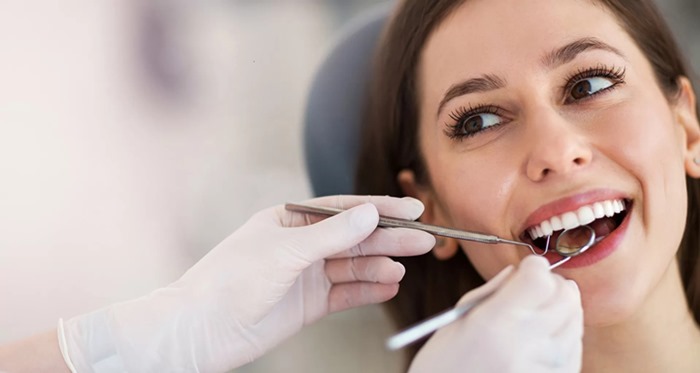 Are you guilty?
At some point in time, all adults must find a new dentist. This can occur when an individual gets kicked off their parent's insurance, moves to a new home, or desires to change their current dentist.
So, you scour the internet and ask our friends for recommendations, but there are multiple factors that you need to consider properly before making your final decision. Here are some points to keep in mind the next time you're looking for a new dentist in Charlotte, NC.
Let's look at each of the 7 sins
1 – Picking a dentist only if they are "In-Network" with your dental insurance company.
The first thing that most people think about when they're ready to find a new dentist is to look for a practice inside their insurance network. Unfortunately, with some in-network practices you must compare quality of dental care with cost. A common misconception is that staying in-network saves people a lot of money. In reality, the price gap is smaller than you may think.
With in-network practices, low costs can sometimes be followed by a lower quality of care. Insurance-heavy practices may take short cuts with their materials or procedures to save money. Additionally, steep deductions can lead to a rushed dentist and lower quality of dentistry.
Ultimately, it's important for one to decide if out-of-pocket cost is your top deciding factor or if quality care is.
2 – Relying too much on online reviews.
Easy access to technology has ushered us into a new era of communication. One where we can share our thoughts online, and we can decide whether we want to go somewhere based on an online review.
When looking up reviews for a dentist, keep in mind that you're searching for the number one place people aren't scared to go to! A good dental office in Charlotte, NC should have multiple reviewers and a total score between 4.4 and 4.8.
Unfortunately, you can't please everyone, and bad reviews are normal. If you see an overall five-star review, then chances are something fishy is happening behind the scenes. What's important is how the practice responds to bad reviews and why people are complaining. Are the complaints of how rough the doctor is or are about having to pay their bills. If the practice has a 4.0 or less rating, you may want to do further research.
3 – Dentist does not have an "Under One Roof" benefit.
Dentists are not created equal. When someone is looking for a new dentist to schedule their 6-month checkup, it's easy not to think about their need for future dental care. However, if anything goes wrong, it's comforting to know that your dentist can take care of any potential dental problems.
That's why I encourage all individuals to find a dentist with an "under one roof" benefit, as it leads to more treatment options and choices for the patient. A dentist that has fewer skills or limited in-house dental care services means fewer choices and the potential to choose a solution that doesn't make sense for a unique situation.
Additionally, by not having all services available in-house, the dentist may have to offer their patient a referral to specialists, which can increase the cost and inconvenience of their situation. Many "In-Network" dental offices do not provide this level of service.
4 – Don't take the technology or materials used into consideration.
Have you ever wondered what tools and materials your dentist uses to clean your teeth or fix your smile? If not, you're not alone! You go to the dental office to get your teeth cleaned and you don't think about anything else.
However, you wouldn't want to go to a doctor with outdated machinery, and the same thing goes for your dentist's equipment. Technology is quickly evolving, so it's important for dental practices to stay up-to-date with the latest materials including porcelain, top of line filling material, implants, etc.
Some equipment and specialty services you may want to look for on the dentist's website are:
Studies have shown that digital x-rays are valuable as they produce less radiation and save time during an appointment. Having a 3D CT scan is extremely useful for dental implant placements and complicated diagnoses.
Lastly, dental labs are ideal for creating custom, quality teeth that match your current set of chompers. I believe that when it comes to your smile, using a dental lab is worth the time to wait.
Be wary if a dentist offers same-day crowns, this may be an indication of low-quality work or cheap materials.
5 – Convenient flexible payment options are offered.
The purpose of dental insurance is to protect the insured's oral health, and wallet, in the unintentional event that you need emergency, expensive dental work. Unfortunately, dental insurance doesn't always pay enough to cover the hefty costs of dental work. In fact, the insurance that protects us today is the same annual benefits that people saw in 1970's, around $1000- $2000 on average.
That's why when you're looking for a new dentist, it's always a good idea to learn about the practice's payment options first. Most dental offices require payment up front for treatment, and if you cannot get approved for financing, you may be out of luck.
Luckily, some dental practices, like Modern Family Dental Care, protect their patients' financial wellbeing with flexible payment options. Some examples of flexible payment options include:
monthly payments
extended payment options
options for those who have lower credit scores.
6 – Finding a practice that builds relationships, not partnerships.
Great results are achieved through great partnerships. A partnership between a client and dentist guarantees feedback and communication both ways. Historically, medical relationships tend to be one-sided where the patient's treatment is dictated, and they feel obligated to agree.
Now, dental care has numerous options to solve a single problem, and partnerships, such as the ones fostered at Modern Family Dental Care, allow for proper discussion to reach the best outcome for every patient.
7 – Thinking that all cleanings are the same.
Did you know that there are over eight different types of teeth cleaning? Only two are designed for a healthy mouth, and only one of those is for kids. You can read more about it in my blog titled, We Do Not Give Teeth Cleanings.
During your visit with a new dentist and you didn't receive a cleaning that you expected, please know that it's normal. If your dental experience has been the same cleaning every six months, there's a chance your dentist is not doing what's best for you or your oral health. The decision of what cleaning to do during each of your visits should be unique and reflect the philosophy of the practice, Proactive vs. Reactive.
How Modern Family Dental Care Can Help
I hope that you find a practice that fits all your known and "unknown" needs. My practice is passionate about creating a beautiful, confident, healthy, and perfect smile for everyone. If you live in the greater Charlotte area, I would love to meet you. Look at our services and equipment and contact us by completing the contact from today!